The 2022 Nowthen Threshing Show Features Cockshutt Tractors and Machinery
August 19 - 21, 2022

Cockshutt started out as a plow company in 1877 called Bradford Plow Works. In 1910 they became the Cockshutt Farm Equipment Company Ltd. At that time, they wanted to focus on building equipment and have others build their tractors for them. From 1924-1928, Cocksutt tractors were built by Hart-Parr.  In 1928 they also had Allis-Chalmers build two models for them but that was short lived and in1928 it was back to Hart-Parr and Oliver models painted and badged Cockshutt.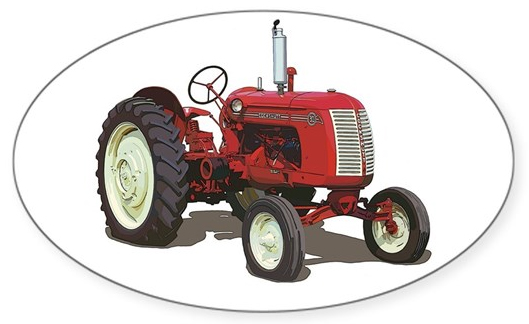 In 1946 Cockshutt decided to build their own tractors.  The first model was the 30 followed by the 40, the 50, and the 20. These models were followed by the deluxe series for the 20,40, and 50. The 30 became the 35.  That lasted through 1958 when they introduced the 500 series and in 1961, the 570 Super came out.
In 1962, Cockshutt building their own tractors came to an end when White acquired Oliver and Cockshutt. From then on the tractors were all built by Oliver again in Charles City, Iowa keeping the same models as the Oliver's, just changing the paint to tan and red and later to red and white all the way through the "55" series tractors in 1976 when they all became silver Whites.
The Minnesotans Go-Pher Cockshutt Club was established in 2007.  Nowthen is hosting the Club's 12th Regional Summer Show for 2022.
Find even more history on Cockshutt on our 2009 feature page.