The 2018 Nowthen Threshing Show Features The Minneapolis line of machinery
August 17 - 19, 2018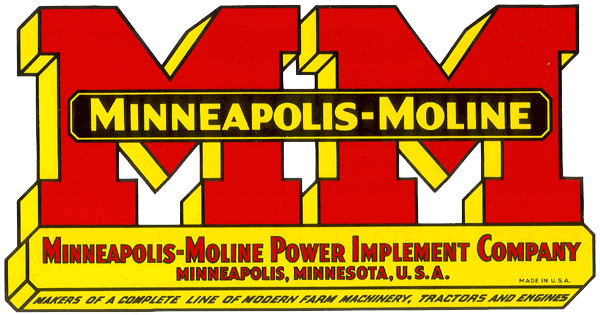 The Minneapolis family of tractors, originated with the merger of 3 companies in 1929.  Those companies were Minneapolis Threshing Machine, of Hopkins, MN, Minneapolis Steel & Machinery ( better known as Twin City tractors) of Minneapolis, MN, and The Moline Plow Company of Moline, IL.  From this merger emerged the well known tractor and machinery company Minneapolis-Moline.  Their bright Prairie Gold  yellow color was well known.  Minneapolis-Moline would go on to later acquire the Avery farm equipment company.  In 1963, Minneapolis-Moline was Acquired by the White Motor Company, who had recently also acquired Oliver and Cockshutt.  The name continued to be carried by White for another decade before being replace with the White Farm Equipment name on their tractors and equipment.