The Nowthen Threshing Show Features The World of Steam
August 15 - 17, 2014
Before the internal combustion engine, steam was the major source of power for running machinery in the factory and on the farm.  From stationary steam powered engines to the mobile well known steam traction engines, steam power came in a variety of brands, models, shapes, colors.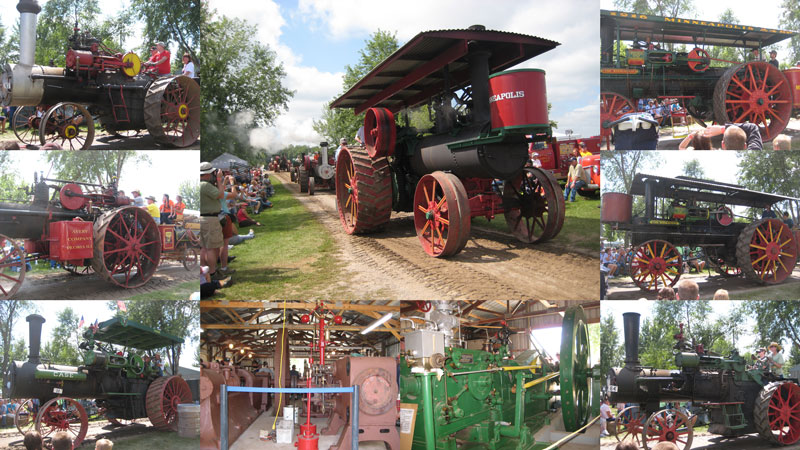 NHPA is incredibly proud of the restoration of a Vilter steam powered stationary engine that completed its restoration just in time for the 2014 World of Steam show.  The restoration not only included the repairs to the engine but also the pouring of  the foundation, expansion of the shed, and additional boiler to provide the needed steam to operate the engine.