In April and May of 2000, several members of NHPA took on a project of retrieving a 16 horse power 1916 Avery steam engine from the Republican River near the town of Scandia, Kansas.  After successfully retrieving it from the river, it was brought back to Minnesota where it began the long process of being restored from the rusty chunk of steel you see in the picture below to the beautiful fully functional engine below it.
Walk through the photo album that shows the retrieval of the engine from the river.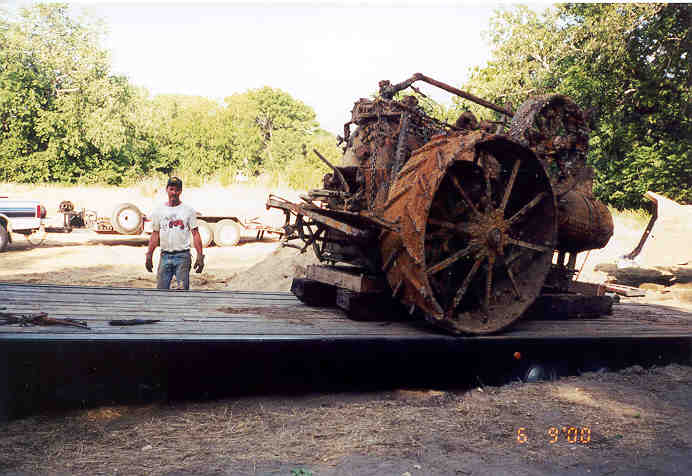 The 16 HP Avery shortly after being retrieved from the river.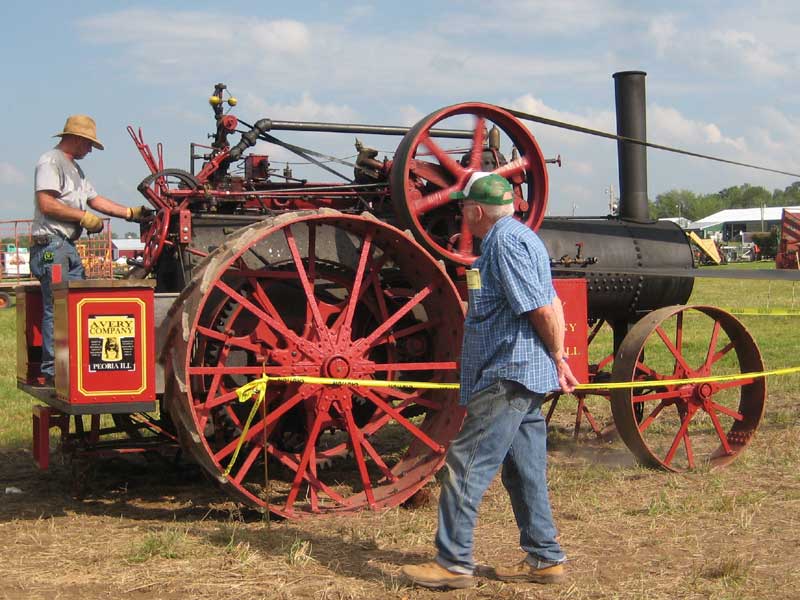 The Avery being admired today at the Nowthen Threshing Show.