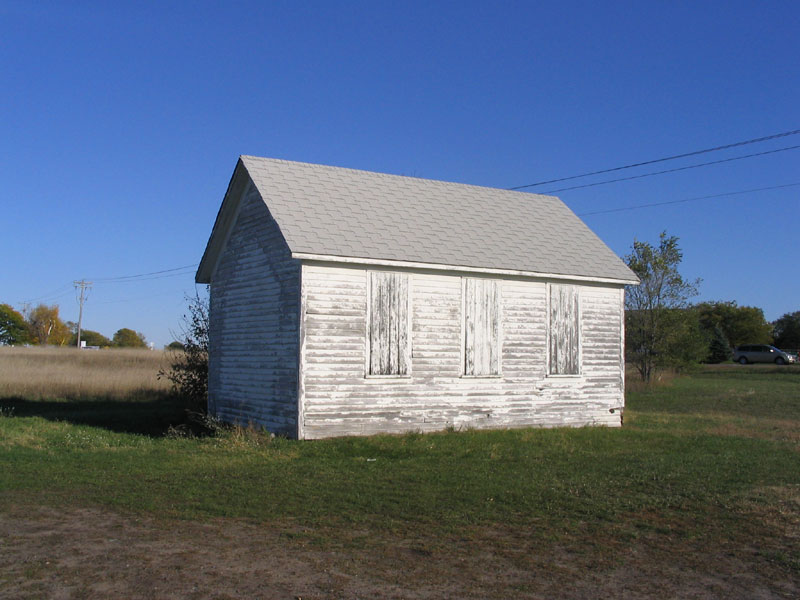 At its original location in Monticello
A long time landmark that stood at the intersection of Minnesota 25 and Sherburne County Roads 11 and 14 is gone. The little white building, a one room school, that sat across from the old River Inn has not been torn down or demolished. It has been moved to the Nowthen Threshing Show grounds in Nowthen, Minnesota where it joins other historical buildings such as a Red Crown Gas station, a log outhouse, an old white church, general store, and a log barn.
The school is a generous donation from the Russell Howe family of Big Lake to the Nowthen Historical Power Association. The son of Russell said the school has been on the farm as long as he can remember.
The school is now setting on a concrete foundation between two log houses. It will be restored and furnished, right down to the portraits of George Washington and Abraham Lincoln, as it was when local children were taught there and were learning the 3 Rs. It will become part of Nowthen's living history exhibits. It will be open for remembrances and story telling during the Nowthen Threshing Show, held every third weekend of August.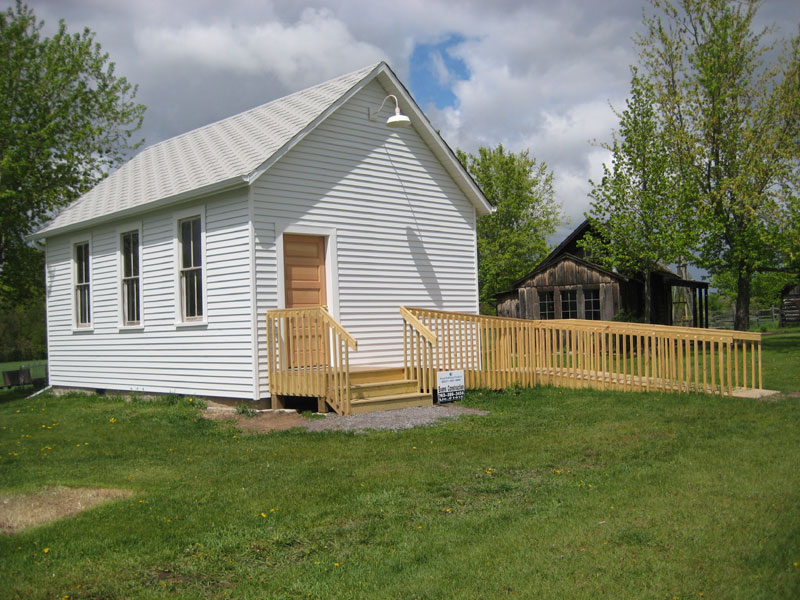 Fully restored at the Threshing Show
Nowthen Historical Power Association would like to hear from people that know the history of our new school and also stories from people who have attended this school or other one-room schools. We can be contacted via e-mail or telephone in the Contact Us section of the website. We are also partners with the Anoka County Historical Society who has agreed to assist us in collecting stories and photographs. The Anoka County Historical Society is located at 3125 3rd Ave. N, Anoka.
Check out our photo album in the photo galleries sections of the website. It walks through the move and restoration of the school.