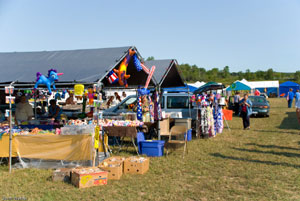 The Nowthen Threshing Show also has an indoor and outdoor flea market on site during the show.  Located by the main entrance, numerous vendors are open daily during the show selling a wide variety of merchandise ranging from antiques to tools to hats and clothing.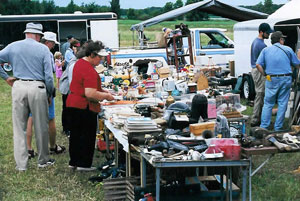 For vendors interested in purchasing indoor and outdoor spaces at the show, see the attached form below.  Space is limited and is available on a first come first serve basis.
All motorized vehicles are prohibited in the Flea Market Area except golf carts used by attendees displaying a valid handicap vehicle placard.
---
The flea market for the 2022 show is full! We are taking a limited number of names for a wait-list but typically only a couple people from the wait-list make it in.  For questions or to sign up please follow the instructions on the information form below.